PARIS
, October 7, 2009
By
As Paris winds down, one of the city's big stories is its designers' fascination with youth. Leave it to that Italian iconoclast Miuccia Prada to crystallize it in an oddly captivating collection that combined short, high-waisted Lolita dresses with naïve animal prints (and one not-so-G-rated lounging-nude motif). "I was questioning innocence, questioning youth," Prada said backstage. "What do they mean today in a world that's the opposite?"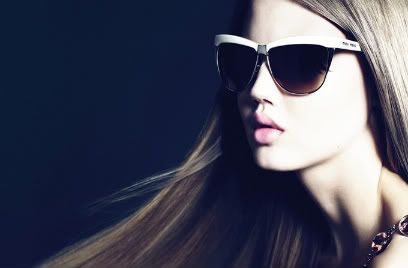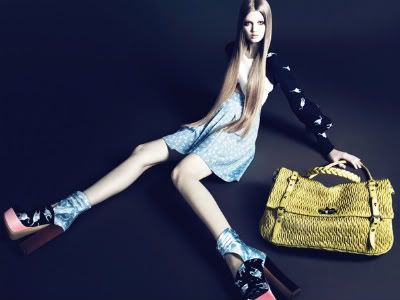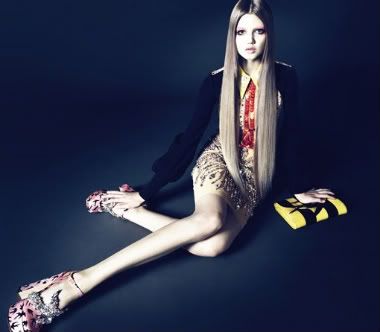 Spring/summer 2010 promos
Model: Lindsey Wixson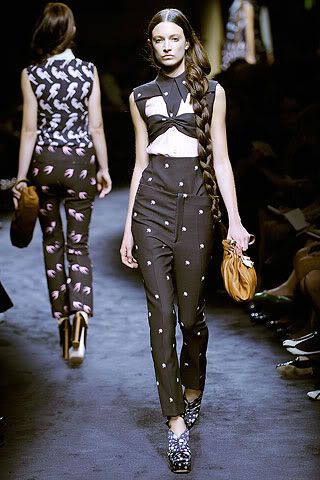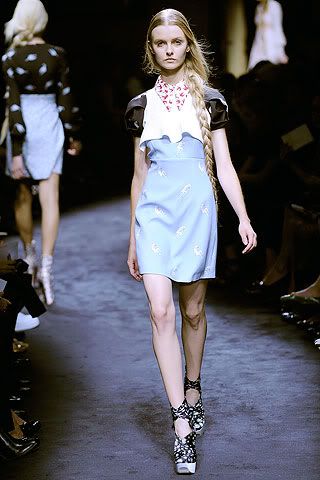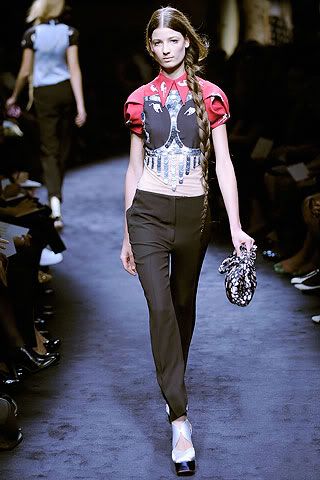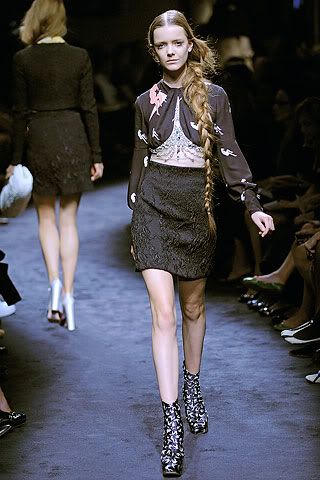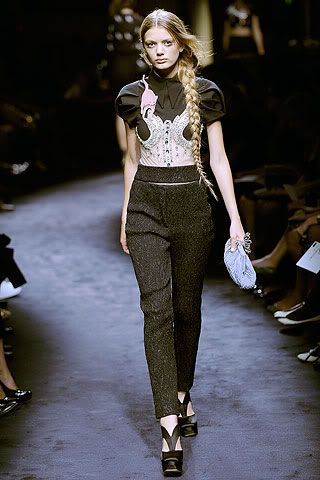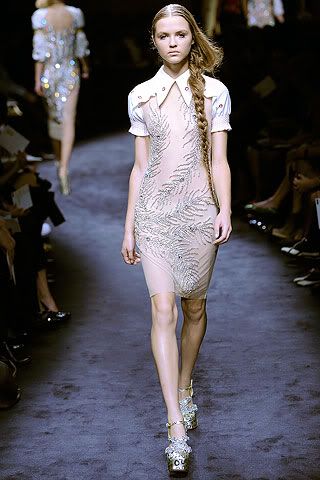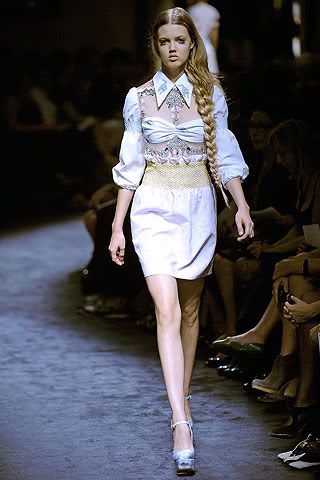 Lindsey Wixson

Miu Miu 2010 spring/summer fashion show in Paris october 7 2009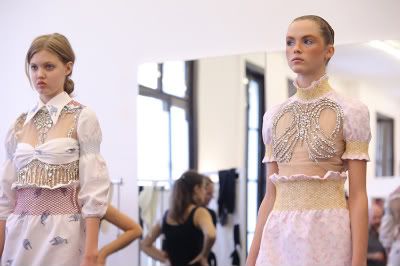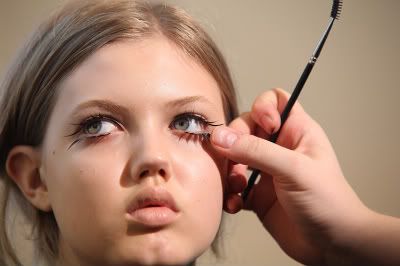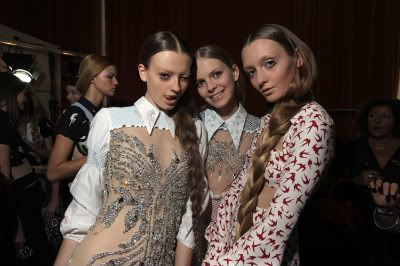 BACKSTAGE






Keira Knightley was
honored with a Best Supporting Actress nomination at the Laurence Olivier Awards Nominees Luncheon at London's Haymarket Hotel wearing Miu Miu Spring/summer collection 2010



MIU MIU Fall/Winter 2010


PARIS
, March 10, 2010
By
If her Prada collection, with its emphasis on the bust, was a sexual come-on, Miuccia Prada's Miu Miu show was about romance—at least on its pre-Summer of Love sixties surface. The narrow, short silhouette made an erogenous zone of twiggy legs elongated by square-toed pumps. Sleeveless shifts came with high, chin-scraping collars, some accented with thin, floppy bows; other dresses blossomed below the waist and were cinched with large turnkey closures (the better to preserve the innocence of the girls who wore them, perhaps). An abundance of silver rosettes dotting the front and circling the hem of coats added to the sweet Mary Quant-ish vibe.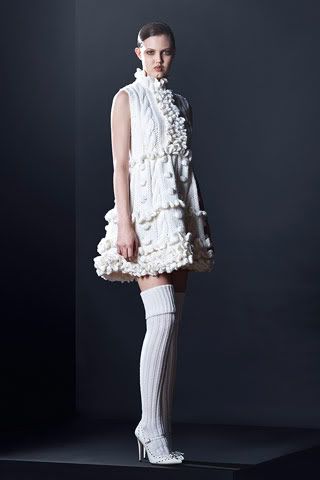 Lindsey Wixson Miu Miu pre fall 2010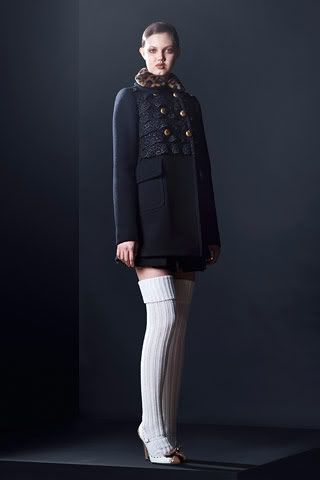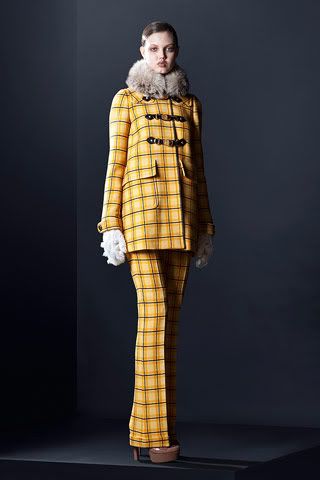 Pre Fall Promos