Florence Welch fædd 28 ágúst 1986 er bresk söngkona. Hún er þekkt fyrir að vera
aðalsöngkonan í hljómsveitinni

Florence + the Machine

. Tónlist hennar er lýst sem "

soul-inspired indie rock

" og tvö þekktustu lögin hennar eru

Cosmic Love

og

Dog Days Are Over

. Florence er þekkt fyrir flotta sviðsframkomu og fríkaðan fatastil. Hún lýsir sviðsstílnum sem "

Lady of Shalott

meets

Ophelia

..mixed with

scary gothic bat lady

." …Ég myndi lýsa fatastíl hennar sem

Indie

og

rómantískur

en samt smá

gothic

. Florence Welch er svo

sannarlega með þetta!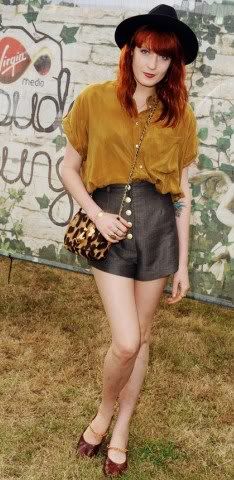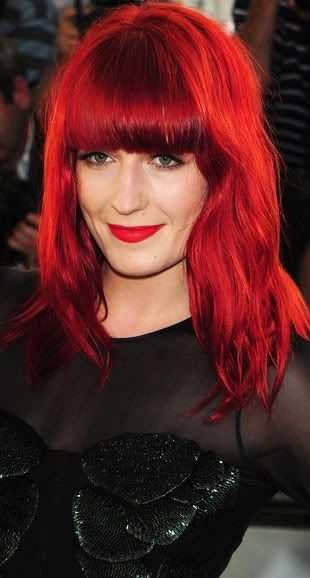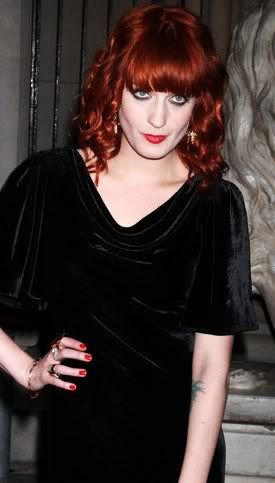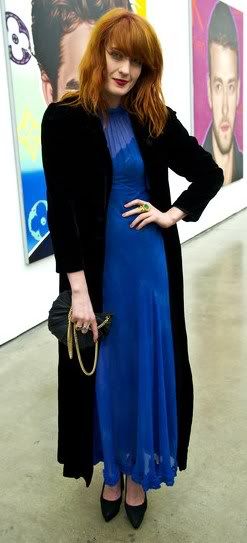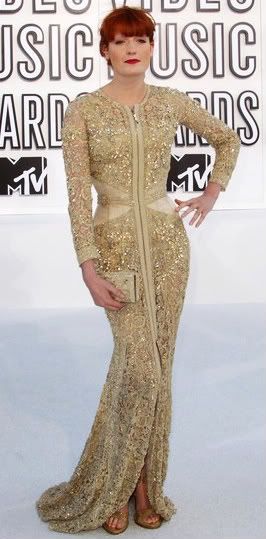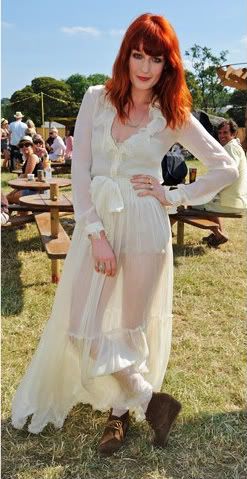 -Ingunn